Employment Disputes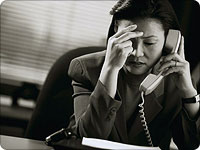 An employment dispute can cause both businesses and employees to experience personal and professional disruption. Our employment litigators have the expertise to assess risk, the merits of a claim, and the potential for an early in-court or out-of-court resolution.
We work to resolve cases as efficiently and economically as possible before trial - through aggressive motion and discovery practice. Should your matter proceed to trial, as experienced trial lawyers, we present our client's case in a manner persuasive to judges and juries alike.
We can defend your business in wage and hour claims, unemployment compensation claims, medical leave and disability claims, and claims of illegal discrimination, harassment, or retaliation. Contact us to discuss any work-related disputes you may encounter as a business or employee.