Reimbursements & Audits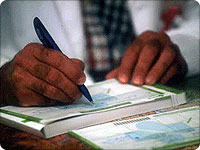 Under Medicare statute 42 U.S.C. § 405 (h), no court may hear any claims against the Medicare Program until all administrative remedies enumerated in its regulations are exhausted. We have experience representing clients through every stage of the Medicare administrative process. Similarly, we have assisted clients with medical records requests from private third party payers, Medicare, and other requesting agencies.
Reimbursement Appeals
The requirement that all administrative remedies be exhausted before a party may seek recourse in court has resulted in many frustrated medical providers simply abandoning attempts to remedy incorrect payment decisions or to contest other aspects of Medicare payment policy. Our attorneys have represented clients thru the five levels of appeal, including to Qualified Independent Contractors ("QIC"), the Office of Medicare Hearings & Appeals ("ALJ"), and the Medicare Appeals Counsel ("MAC").
We are also qualified to assist clients in identifying potential risk areas, in order to avoid future denials of payment, and subsequent time-consuming appeals.
Overpayment & ZPIC Audits
In conjunction with CMS audits, independent vendors called Zone Program Integrity Contractors (or "ZPICs") are now conducting post- and pre-pay audits to curb improper Medicare payments. ZPICs target potential fraud in the Medicare program, and can audit the integrity of all Medicare claims for a particular provider, by using statistical sampling to calculate and extrapolate the amount of overpayments made on claims.
Because ZPICs can also refer cases to the Department of Justice, Office of Inspector General, or other law enforcement agencies, a ZPIC review may be just the first step in your long legal battle. Retaining experienced legal counsel early on can help you navigate this complicated administrative appeals process.